/86823367/AA_Post_728x90_BelowTitle
Some Autobots have arrived on planet earth and they are in Turkey, hopefully with no Decepticons in sight.
Every fan of the science fiction Transformers movies has, at a point in their fanatic life, wished to own a car that transforms very much like their favorite Autobot. The movies, which were actually inspired by the Hasbro toys, have a collection that would only satisfy toddlers.
However, scientists and engineers at Letvision – who are probably transformers fans – have created life-sized cars that transform into robots – just like Bumble Bee and Optimus Prime!
SEE ALSO: Introducing The Brain Behind Nigeria's First Limousine Tricycle
The guys at Letvision, who own a fleet of BMWs, turned them into Transformers, exciting everyone who has ever dreamed of being a Sam Witwicky.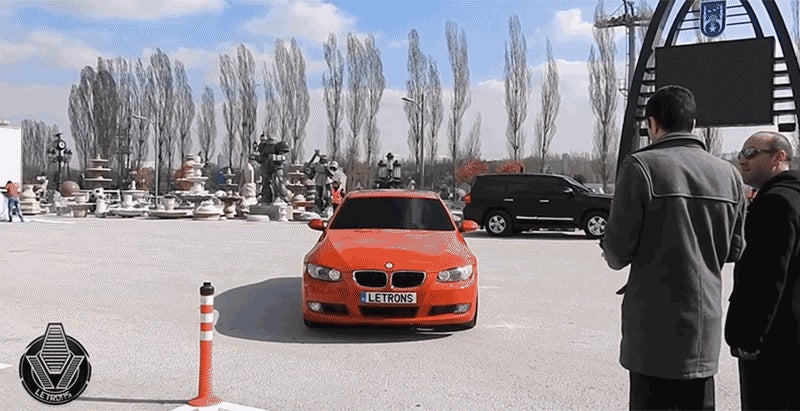 Letvision's 'transformers' are called Letrons. Although the transformation of Letrons are not nearly as impressive as the Transformers – being overly slow in transforming and possessing less dramatic features – the Letrons are nevertheless, quite spectacular.
The cars are in essence, remote-controlled toys. Much like the plastic transformer toys, Letrons come with a controller that can be used to move the car and have it transform into a BMW-bot – every adult geek's dream.
One of the Letrons called ' Tantal'. Megatron, is that you?
The Letrons are capable of speech, moving their arms, wrists, fingers and head. They also feature a sound system with HD LCD, Wi-Fi technologies, interactivity, gear control, among others.
SEE ALSO: The Lamborghini SUV Designed For Women And Families. Are You Buying?
The four models built are Bizmut, Argon, Wolfram, and Tantal. Although no words have been released on these big toys yet, they will no doubt cost an arm and a leg.
Letvision describes itself as a "start-up R&D company spending its knowledge, experience, and material accumulation… in the creation of innovative and new products."
Source: There Are Life-Sized Transformers In Turkey – No, We Are Not Kidding